Doctoral School of Social Sciences
About
Education
I Doctoral students of the Doctoral School of Social Sciences study within ten disciplines in the area of social sciences:
economics and finance
social and economic geography and spatial management
security studies
communication and media studies
political science and public administration
management and quality studies
law
sociology
education
psychology
II Resolutions of the Council of the Doctoral School of Social Sciences on appointment of the supervisors:
Other resolutions and ordinances are available in the Journal. [LINK]
---
Authorities – Director of the Doctoral School of Social Sciences
prof. dr hab. Mirosława Czerny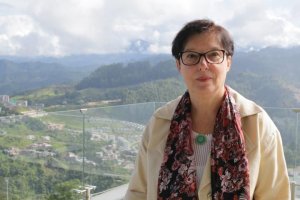 Prof. Miroslawa Czerny is a geographer, full professor at the Faculty of Geography and Regional Studies, Chair of Urban Geography and Spatial Planning. She is also a specialist in Latin American studies. Her areas of interest include the issues of urban geography, regional development, poverty and underdevelopment, globalization and its role in regional processes not only from a general perspective, but especially in Latin America. Since 1976 she has conducted research and lectured at Latin American universities – most recently, primarily in Colombia, Peru, and Mexico. The topics of poverty, marginal districts, the spatial structure of cities, and disparities in regional development appear in most of Prof. Czerny's scientific works.
---
Authorities – Deputy Director
Anna Jupowicz-Ginalska, PhD with habil., Associate Professor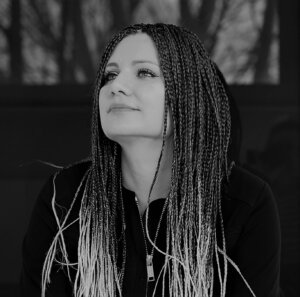 fot. Katarzyna Dziewanowska
A long-standing employee of the Faculty of Journalism, Information and Book Studies at the University of Warsaw (Poland). She specialises in media marketing/media management, media polarisation and the impact of new technologies on audiences. Author of almost 60 academic papers. An active participant of over 60 scientific conferences on an international and national scale. An experienced reviewer of academic texts. A member of the Editorial Board in the Journal of Media Business Studies, the Reviewers Board in Future Internet, Social Scienes and Sustainability and the member of Scientific Councils of the Dziennikarstwo i Media and Styles of Communication journals. Editor-in-Chief of the Komunikacja społeczna i media series. Member of organisations and associations: PTKS, PTEM, EUPRERA, IAMCR, ESTDIA and EMMA. Initiator and coordinator of research "FOMO. Poles and the anxiety of disconnection" (2018-2021). Winner of the "Golden Wings" award (2010) for the book "Media Marketing". Experienced lecturer whose classes receive high marks from students year after year. A practitioner who has gained her professional skills in PR agencies, local government units, media (RMF FM) and as Dean's Representative for Promotion.
Research interest: media marketing, new technologies and their impact on human life, FOMO and related phenomena, transmedia storytelling, AR, VR, media polarisation
More information: https://www.wdib.uw.edu.pl/pracownicy/wykladowcy/anna-jupowicz-ginalska
---
Authorities – Council of the Doctoral School of Social Sciences
1) Chairperson of the Council – prof. dr hab. Mirosława Czerny; discipline social and economic geography and spatial management
2) prof. dr hab. Jan J. Michałek – discipline economics and finance
3) dr hab. Łukasz Goczek, prof. ucz. – discipline economics and finance
4) prof. dr hab. Jerzy Makowski – discipline social and economic geography and spatial management
5) dr hab. Agnieszka Bieńczyk-Missala, prof. ucz. – discipline security studies
6) prof. dr hab. Jadwiga Woźniak-Kasperek – discipline communication and media studies
7) dr hab. Anna Jupowicz-Ginalska, prof. ucz. – discipline: communication and media studies
8) dr hab. Katarzyna Kołodziejczyk – discipline political science and public administration
9) dr hab. Wojciech Gagatek – discipline political science and public administration
10) dr hab. Jan Rudnicki – discipline law
11) dr hab. Adam Szafrański – discipline law
12) dr hab. Maciej Ślifirczyk – discipline law
13) prof. dr hab. Grażyna Romańczuk-Woroniecka – discipline sociology
14) dr hab. Mikołaj Lewicki – discipline sociology
15) prof. dr hab. Przemysław Hensel – discipline management and quality studies
16) dr hab. Aleksandra Wąsowska – discipline management and quality studies
17) dr hab. Roman Dolata, prof. ucz. – discipline education
18) dr hab. Grzegorz Szumski, prof. ucz. – discipline education
19) dr hab. Anna Cierpka – discipline psychology
20) dr hab. Małgorzata Gambin – discipline psychology
21) representative of doctoral students – mgr Alexander Martin Juranek
22) representative of doctoral students – mgr Hubert Kuliński
Rector's Resolution (in Polish) [LINK]
---
Authorities – Former School Authorities
[LINK]