Residence Halls – accomodation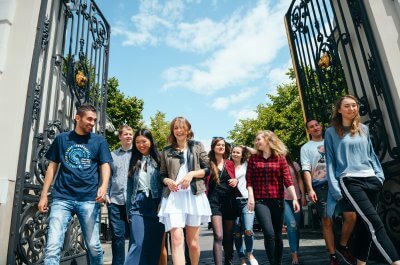 Applying for a place in a double room at the Dormitories of the University of Warsaw takes place via the USOSWeb system.
You have to log in USOSWeb system and then in COMMON SECTION choose APPLICATIONS and fill in the application form. You should then print it and sign. A scan of the signed application form should be sent to Ms Daria Balcerzak via email (daria.balcerzak@adm.uw.edu.pl) together with a map (for example Google Maps) – from the place where you live to the University (Krakowskie Przedmieście  26/28 Warsaw).
Important! Deadlines:
submitting applications for accommodation in dormitories for the academic year 2020/2021:
for current doctoral students: from 13 July 2020 till 21 August 2020
for doctoral students admitted to the I year at doctoral schools – within 10 days of receiving access to USOSWeb system, but not later than until 28 September 2020.
processing applications and assigning dormitory accommodation by the Office for Doctoral and Post-diploma Studies:
for current doctoral students: 24 August 2020 – for doctoral students who submitted a complete application
for doctoral students admitted to the I year of doctoral schools: 30 September 2020
for current doctoral students, doctoral students admitted to the I year of doctoral schools and for those who applied via the USOSWeb system for reassignment of their dormitory accommodation: 5 October 2020
moving into student dormitories
for all doctoral students: from 16 September 2020 until 19 October 2020