Registration for new classes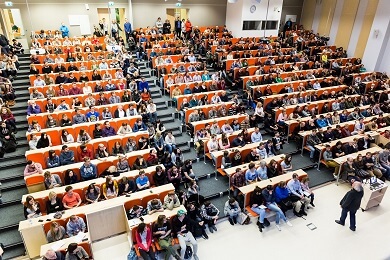 Dear Doctoral Students,
we would like to inform you that registration for new classes will start on Thursday (November 14, 2019) at 12.00 (noon). You have to register on "Basic concepts of adult didactics in practice" (10 hours). Classes are compulsory for all Doctoral Students, except for Doctoral School of Exact and Natural Sciences (for them classes are voluntary).
Moreover, You have to take part in the course "Occupational Safety and Care". Course is available on this website. You have to pass an exam (test), what is passible between:
1) November 4, 2019 – February 9, 2020
2) February 28, 2020 – April 5, 2020
With kind regards,
Secretary's Office of the Doctoral School