International Teaching and Research Internships Programme for PhD Students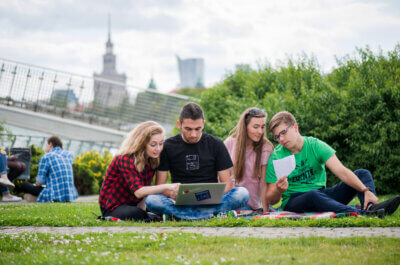 All PhD students of the University of Warsaw, participating full-time and part-time study programs, as well as PhD students studying at doctoral schools can apply for the funds. The funding covers mobilities lasting from 14 to 28 days, which shall take place between 6th June and 31th October 2022.
The deadline for submitting an application is 1st April 2022. The signed application form must be submitted to the International Relations Office ("Old Library" building, 2nd floor, room 212) or sent by post to the address of IRO with the note "International Mobility – ZIP" (up to 1st April 2022, the date on the postmark counts).
Adress of IRO:
University of Warsaw International Relations Office
Krakowskie Przedmieście 26/28
00-927 Warszawa, Poland
Download: Rules for the programme (pdf)